At Ballymena Nursery
We provide a rich and exciting
Play based curriculum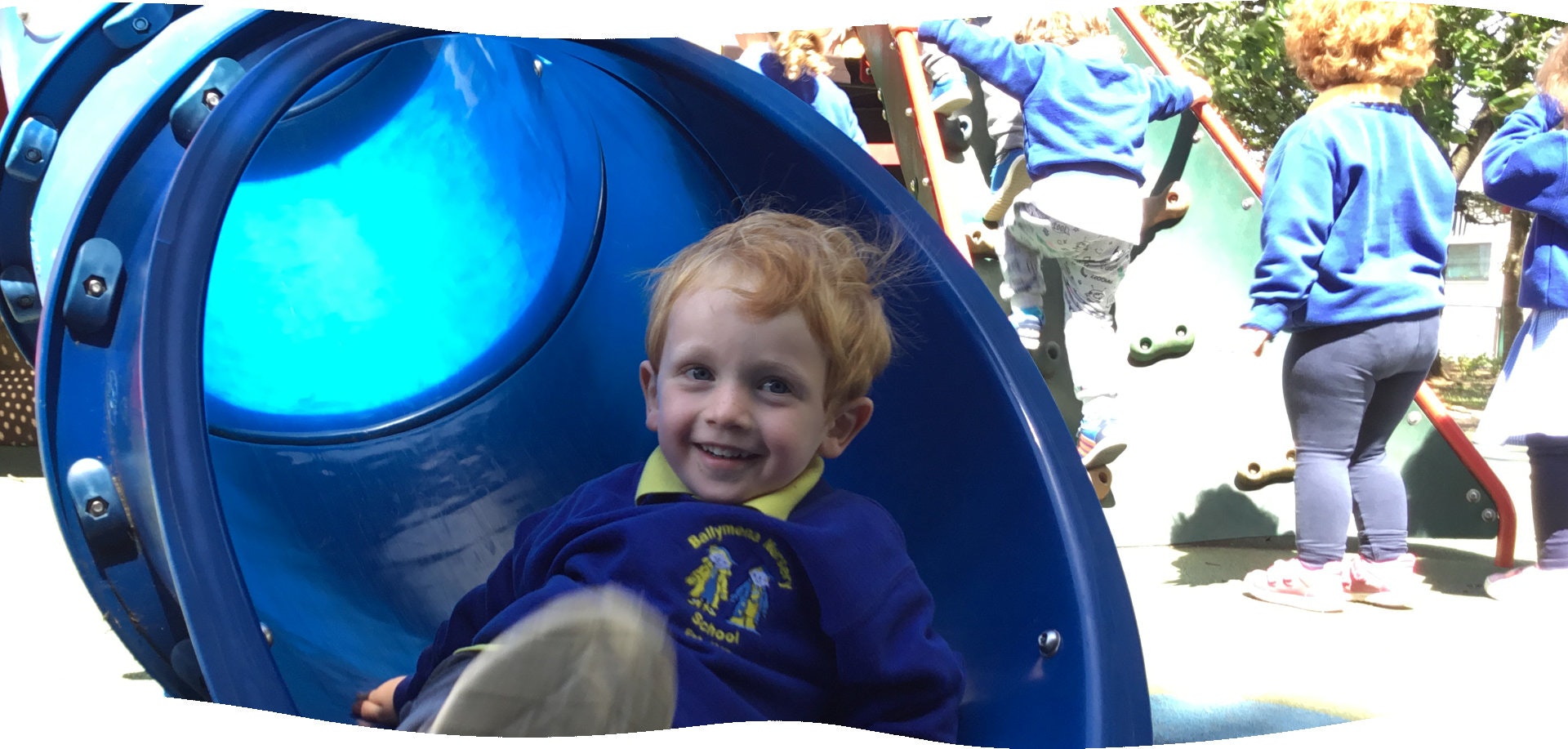 Our greatest natural resource
is the minds of our children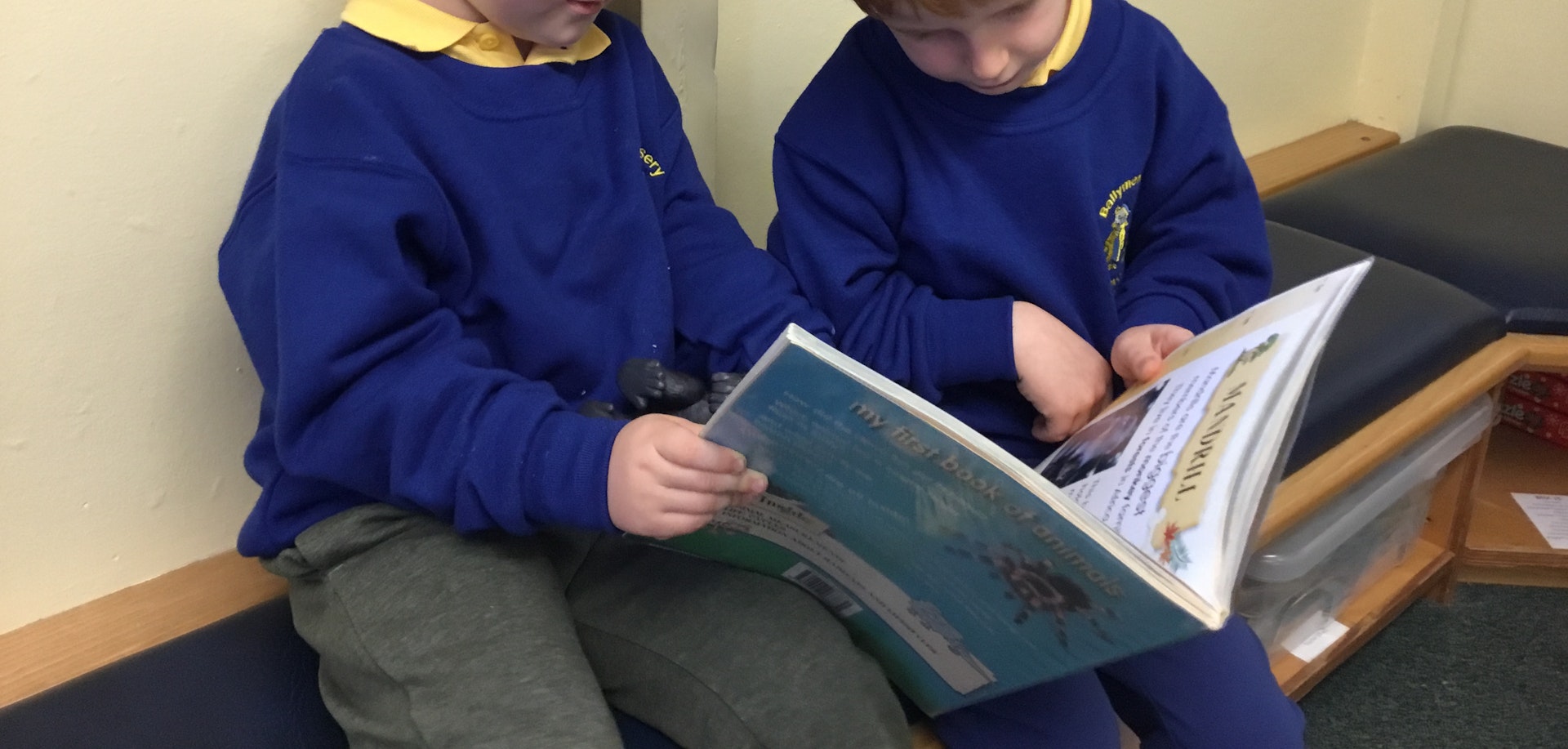 Where work and play come together
Our

School
Ballymena Nursery School is a preschool setting in the centre of Ballymena, providing preschool education for 104 children per year. Each year we have 4 part-time classes, with 2 adults and 26 children in each class. Since being established in 1967, approximately 4000 pre-school children have enjoyed the benefits of pre-school education in Ballymena Nursery School. The Nursery was built on the grounds of the Adair Family estate in 1967, where the Adair Castle originally stood. While there have been many changes to the Nursery, we keep our historical castle theme in mind during our play. Please have a look at our online galleries to see around our Nursery, or feel free to contact us to make an appointment to look around.
read more about our school
We operate a morning and afternoon session in each classroom
Our Classes
Our exclusive curricula, combined with our own digital lesson planning tool, enable teachers to create personalized learning experiences, appropriate to every age group.
We provide the 6 main activities
Elements

of Learning in The Pre-School Curriculum
Within all areas of the curriculum, ICT will be used in appropriate, innovative and imaginative ways to maximise learning opportunities, however staff will use their professional judgement and follow the guidelines of our ICT policy to ensure there is not an over reliance or abuse of the use of ICT within Nursery.
All parents are given a copy of our ICT policy in full to read and sign at the beginning of each new school year and invited to use our Nursery Tapestry App for observation and communication.
read more information about the curriculum
Personal, Social and Emotional Development
Physical Development and Movement
The Arts
The World Around Us
Early Mathematical Experiences
Language Development
Curriculum
Elements
Personal Development
It is about children's emotional well-being, understanding of who they are, and respect for others and their environment.
Physical Development
Children enjoy physical play both indoors and outdoors. They revel in freedom of movement and in play that is inventive, adventurous and stimulating.
The Arts
Being creative is about making new things, taking risks, experimenting, coming up with new ideas, solving problems and coping with uncertainty.
The World Around Us
From their earliest days, children try to make sense of their world. They are naturally curious about their environment and the people around them and frequently ask questions.
Early Maths Experiences
A positive attitude towards and an understanding of mathematical concepts are important in everyday life.
Language Development
Language development is crucial to living and learning: to communicate with others, to share and express feelings, to give and obtain information, and to understand ideas and develop thoughts.
4000+
Children graduated since 1967
104
Children enrolled per year
760
Classroom sessions per year
4940
Snacks per class per year
Want to know more about us?
School Information
We believe children learn by building on the knowledge they already have – primarily exhibited through play. Teachers help children learn by creating a rich environment to explore via exciting educational activities.
Image of the child

Teachers can then shape and build on that knowledge by discovering what children already know through observation, one-on-one conversation, clarification, and invitation to explore the world around them.

Positive Discipline

Spanking or other methods of corporal punishment are never to be used as a means of disciplining students. This no spanking policy extends to parents with their own children while at school or school sponsored events.

Environment is important

We like to work and play in attractive surroundings so our buildings are clean, relatively tidy, and pleasing to the eye. The outdoor environments are large, have colourful and interesting gardens, and a variety of activities.
Positive, Safe Environment – We are committed to providing an uplifting and positive atmosphere for our children and staff; a fun learning experience in a secure, safe, and loving environment.
Leadership – We are committed to lead; developing, mentoring, and empowering our children and our staff to reach their full potential.

Excellence – We are committed to achieve the greatest levels of excellence in childcare, in education and in everything we do; being highly professional, innovative, creative, efficient, and effective.

Respect – We are committed to building strong, healthy relationships with each other, our children & their families, along with the community through communication and understanding of the cultures around us.

Integrity – We are committed to carry out our mission.
We have a focus on recruiting and retaining quality teachers, good student discipline and relatively small class sizes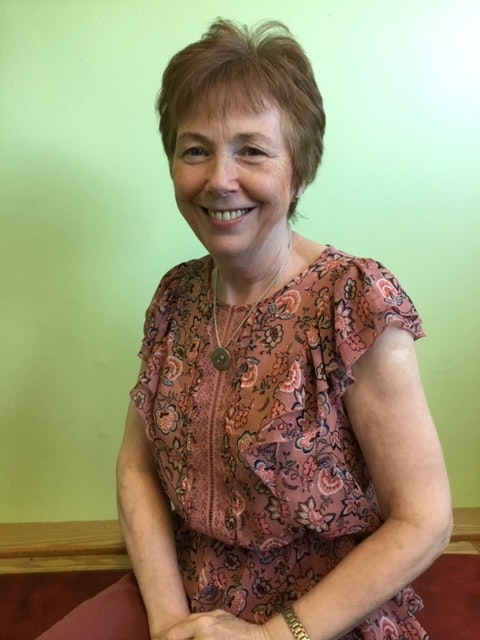 Mrs Coulter
Principle
Principal
Red class 8:45 - 11:15am
Deputy designated teacher for child protection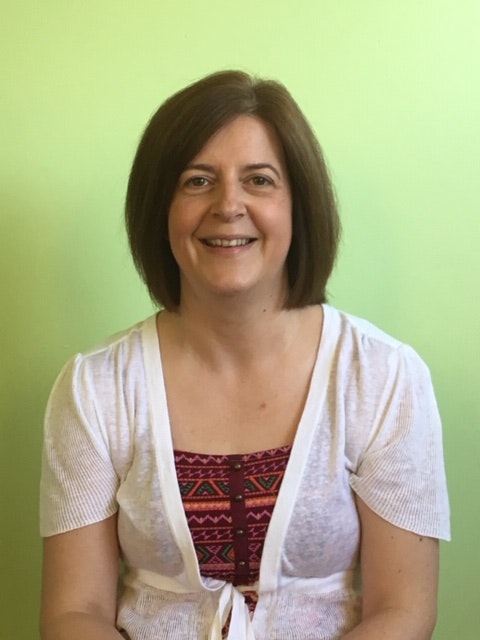 Mrs McGall
Teacher
Blue class 8:45 - 11:15am
Red class 12:30 - 3:00pm
Designated teacher for child protection
SENCO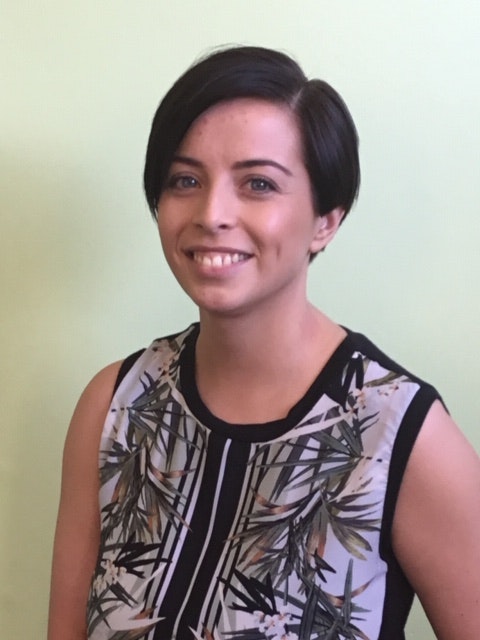 Mrs McMullan
Teacher
Blue class 12:30 - 3:00pm
ICT coordinator
Eco schools coordinator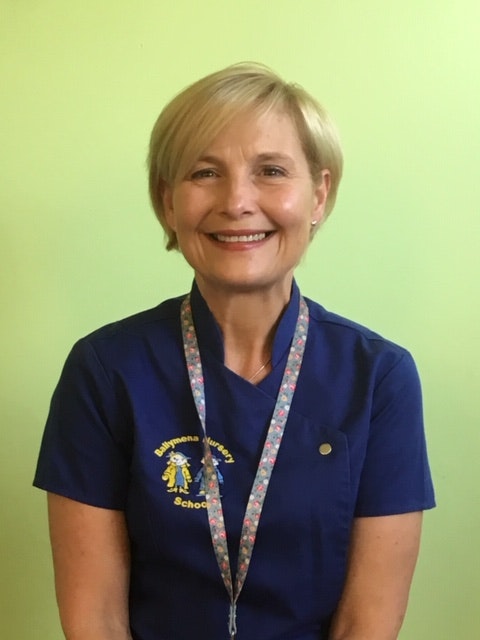 Mrs Davis
Classroom assistant
Special needs assistant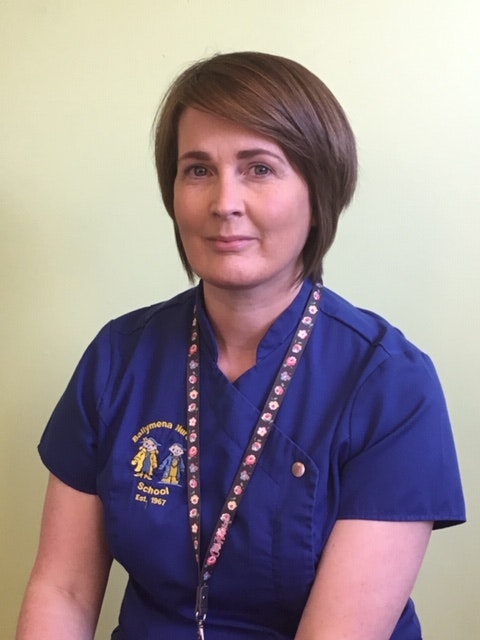 Mrs Lecky
Classroom assistant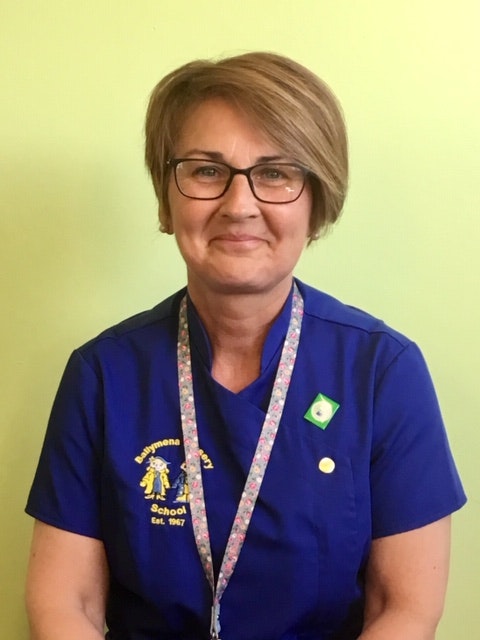 Mrs Scullion
Classroom assistant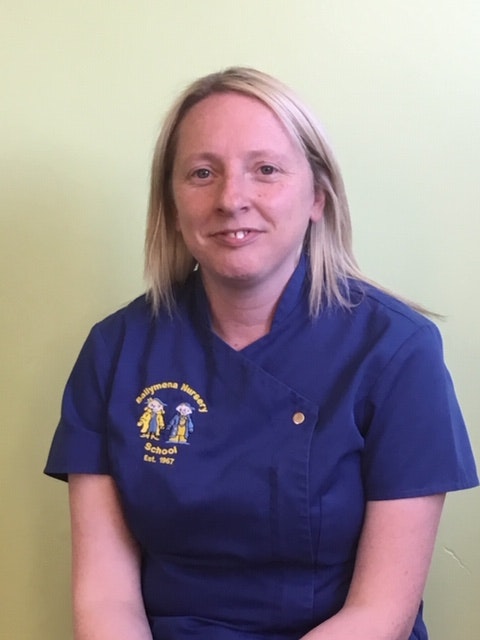 Mrs Dewar
Classroom assistant
Mrs Small
School secretary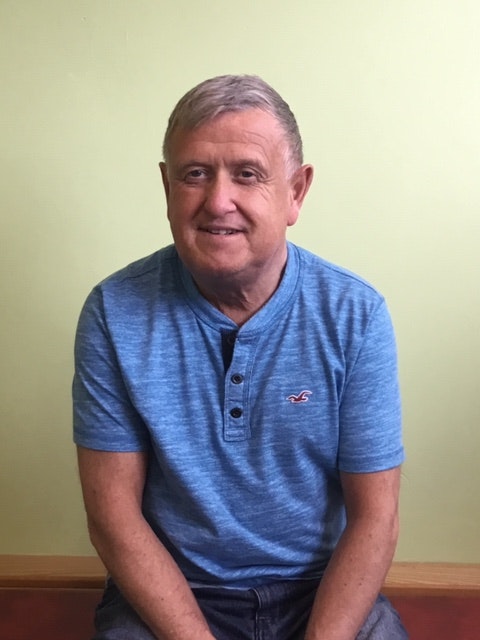 If you have feedback or words of praise that you would like to share, please submit your review on the testimonials page.
Parent of Pupil

Ballymena Nursery School is excellent in every meaning of the word. My daughter has loved it, as have I and it is going to be difficult leaving. I would like......

Parent of Pupil

My child has loved Nursery from beginning to end. Staff are lovely and do a brilliant job. Happy child, happy parent....

Parent of Pupil

Keep up the good work! My daughter has enjoyed her time at the nursery very much and we're both a little sad that the time has almost come to an......
From the Blog
Latest News