At Ballymena Nursery
We provide a rich and exciting
Play based curriculum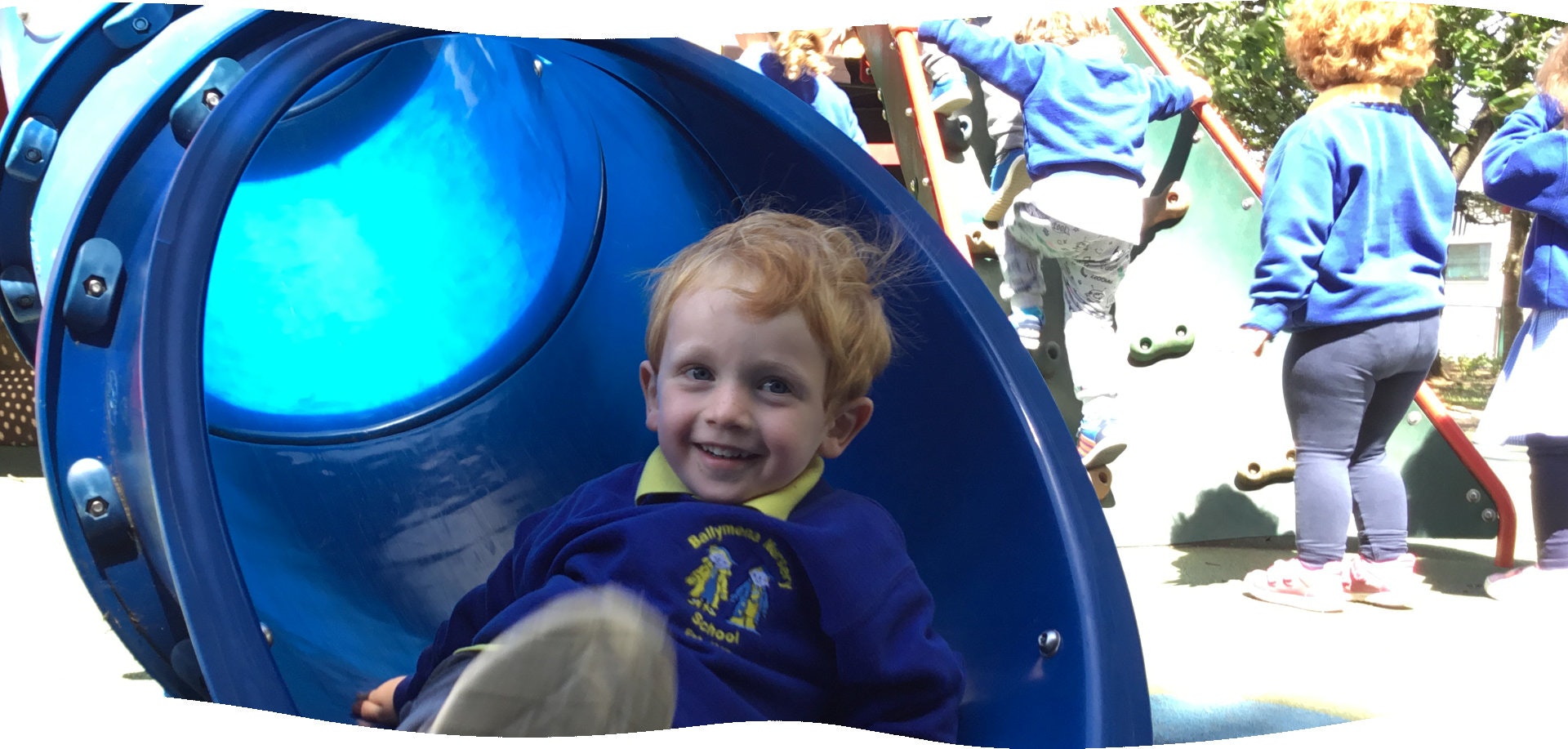 Our greatest natural resource
is the minds of our children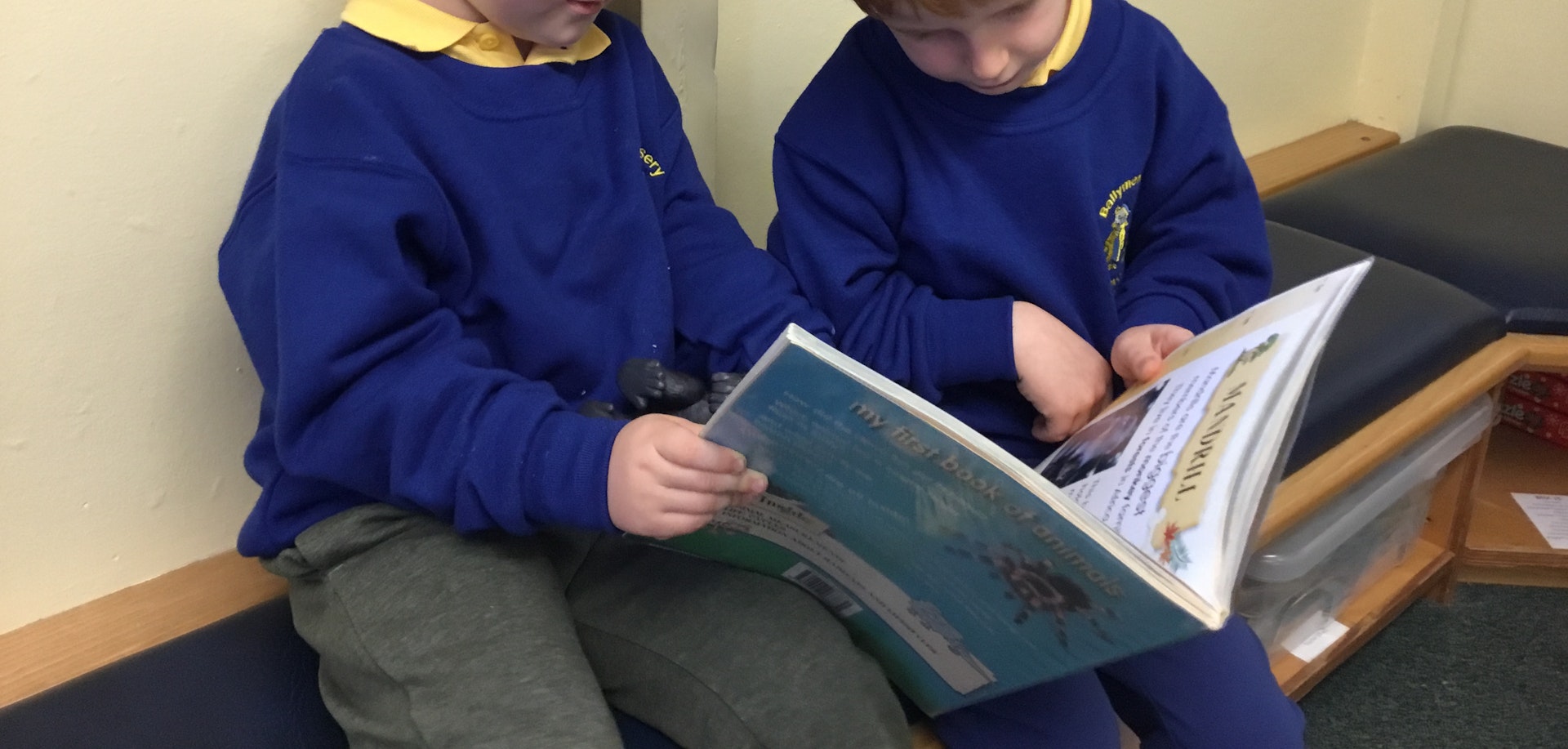 Ballymena Nursery School
Belonging Nurturing
Safe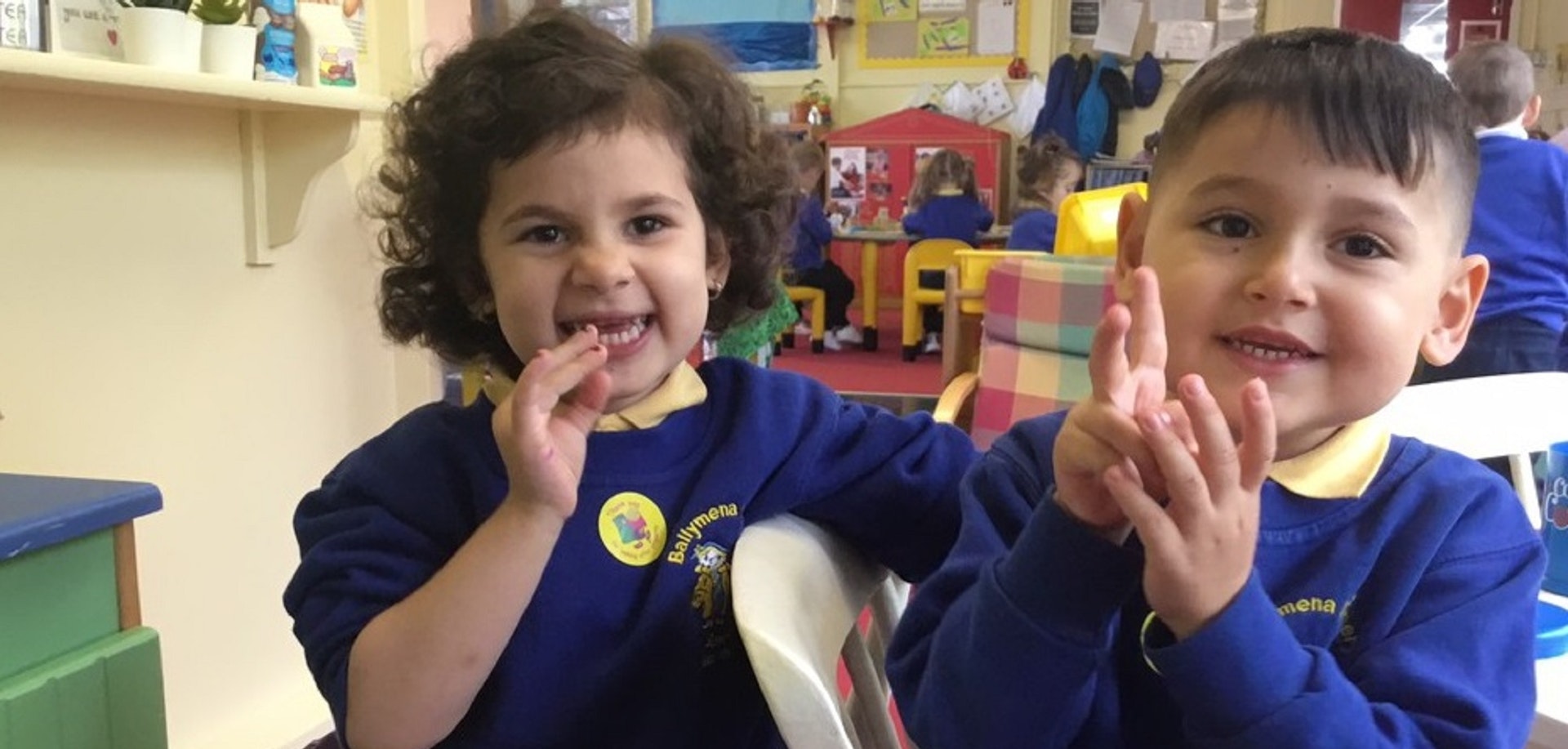 Where work and play come together
Our

School
Ballymena Nursery School is a preschool setting in the centre of Ballymena, providing preschool education for 104 children per year. Each year we have 4 part-time classes, with 2 adults and 26 children in each class. Since being established in 1967, approximately 4000 pre-school children have enjoyed the benefits of pre-school education in Ballymena Nursery School. The Nursery was built on the grounds of the Adair Family estate in 1967, where the Adair Castle originally stood. While there have been many changes to the Nursery, we keep our historical castle theme in mind during our play. Please have a look at our online galleries to see around our Nursery, or feel free to contact us to make an appointment to look around.
read more about our school
What is special about our Nursery School
Vision & Mission Statements
Our Mission

We aim to enable children in a friendly and caring atmosphere and through stimulating play, to develop to their full potential in every aspect of growth

Our Vision

Since 1967 Ballymena Nursery School has strived and will continue to strive to provide high quality pre-school learning opportunities for young children within a happy, caring and secure learning environment.

Our Ethos

At Ballymena Nursery School, we pride ourselves in providing a warm, welcoming and safe environment which is respectful and supportive of everyone.
We operate a morning and afternoon session in each classroom
Our Classes
Our exclusive curricula, combined with our own digital lesson planning tool, enable teachers to create personalized learning experiences, appropriate to every age group.
We've Created a little Promo Video
for 2021
We invite you into our school community to have a quick glimpse of a day in the life of our school
view video
4000+
Children graduated since 1967
104
Children enrolled per year
760
Classroom sessions per year
4940
Snacks per class per year
From the Blog
Latest News