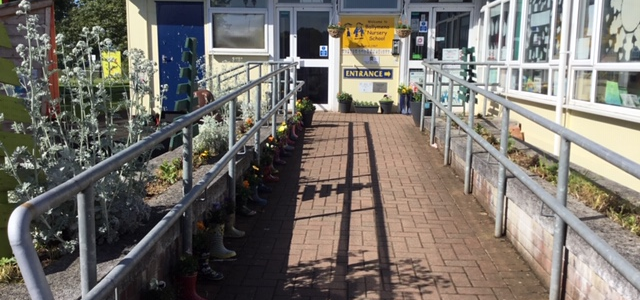 Together But Apart
Ballymena Nursery School closed due to Covid-19
Hi boys and girls! Thank you so much for all your kind messages. The staff at Ballymena Nursery School will miss you, but we are confident in the fact that you are in the safest place possible at this time – at home. 
Over the next wee while we will be adding "observations" on our app for you to see what would have been happening in our classrooms and to give the grown ups some help with ideas to keep you busy! If you are doing anything exciting or interesting in your house and want to share it with your classmates, you can get the grown ups to add their own photos, comments or observations using our app, and we can share these with the rest of your classmates. 
Stay safe, Mrs Coulter And all of the staff at Ballymena Nursery School 
P.S. (for the grown ups) Tapestry are adding extra resources to help staff provide additional at home materials, we will do their best to get these up and running if they are suitable for nursery. General resources may be added to our website over time, but pupils will receive specific Tapestry files from their teachers.  Thank you, as always, for your continued support
Some ideas to get you started –  * CBeebies is by far the easiest resource for preschool children to navigate, either in the app or on the website. It is both fun and educational. * Libraries NI provide a wide range of online ebooks are available through the Overdrive website or app or the by using your library card number to sign in at librariesniuk.overdrive.com * Raising Dragons (raisingdragons.com) isa great website which can be used for inspiration for ideas if children need need to be kept busy and for times when adults can work alongside them. * Something for ALL the family, if you haven't started already, is PE with Joe Wicks. It is a free, daily online PE class available on Youtube which will put any age through their paces. * And, for those of you searching for ideas to stretch older children, Duolingo is a great app for those who want to try something new like learning a language. 
Remember learning is always linked, but here are the 6 areas of learning that we can focus on during specific activities –  1. PSE: Personal Social and Emotional 2. LL: Language and literacy 3. EMD: Early mathematical development 4. PD: Physical development 5. WAU: World around us 6. Arts: Art, music, dance and drama