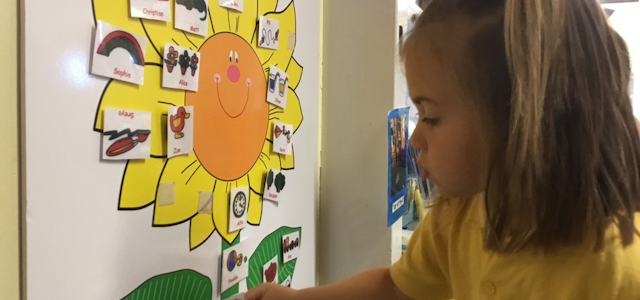 September focus for learning - Personal Social and Emotional Development
Coping with worries
It's natural for all children to worry at times, and because of personality and temperament differences, some may worry more than others. Luckily, parents can help their children learn to manage stress and tackle everyday problems with ease. Children who can do that develop a sense of confidence and optimism that will help them master life's challenges, big and small.
What might your children be worried about at this time?
When they start school – I Am Too Absolutely Small For School Starting nursery, changing school or even just moving classes is a common worry due to the rational fear of the unknown. They won't know the new layout, the new teacher, if they will make new friends. Some of their questions we can help them with and even if we don't have the answers we can give them reassurance. To help your children with worries make sure you talk to them regularly about how they are feeling. Let them know you understand and that it's a natural way for their brain to process information, their own personal warrior.
Some children may still be worried about everything that has happened this year. Depending on their level of maturity and understanding, children may be concerned about illnesses which they can catch, or which will make their family sick. Again, please talk to them about their concerns and reassure them as best you can. Covid-19 and getting sick – Everybody Worries • Whether ongoing affects of their time in lock down, self isolating or out an about seeing others wearing masks, children will have questions at least about what is going to happen next. While we don't have the answers we can give them reassurance – use this resource to help them understand
And for the grown ups, a little help from Parenting NI Mums working from home Dads support through Covid-19
Please feel free to also look at the materials from the NSPCC available on our resources page, or visit Aware NI for help and support for difficult worries you may be experiencing yourself. We might be kept at a distance from each other from time to time but we will always be there for anyone who needs help.
Stay safe