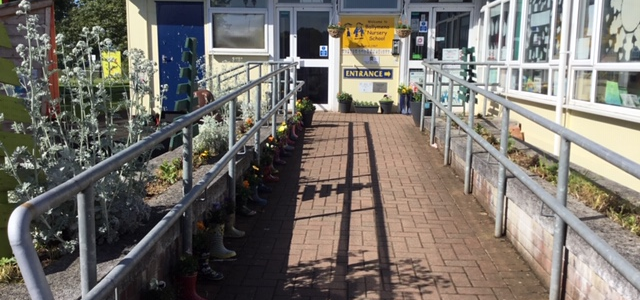 Safe not sorry
The NHS provides all schools with information regarding common childhood illness. We wish to share that information with you to make it clear to all how to best treat illnesses and prevent further infections.
www.nhs.uk/live-well/healthy-body/is-my-child-too-ill-for-school/
Many times we have heard parents tell us their children are "not 100% but they wanted to come". Please remember you are the boss and if you think they are not well enough, chances are they probably are not. If children show symptoms of illness or present as being unwell in school we will end up making a call home for you to collect them.
Please note - This year we will have to be extra cautious due to the ongoing concern about the transmission of the corona virus. All illnesses must be taken seriously and treated at home. We understand that the symptoms of the corona virus are very similar to that of common cold, but unfortunately this too must be treated at home to make certain there is no spread of unwanted germs to other families of pupils, parents and our staff. We would ask that you resect this and treat illnesses at home and inform staff that children are being treated at home over the phone. Our contact number is 02825652011
At the beginning of every school year, from nursery to P7 and beyond, many families find that the children quickly develop "the sniffles". This is very common cold is nothing to be worried about however the spread of germs is (see above). The best way to treat the cold is lots of TLC at home and life lessons in how to contain our germs. If you feel a cold is more than normal for your child, or affecting their breathing or sleep, speak to a pharmacist or your GP. If the symptoms of the cold are accompanied with a temperature please phone your doctor immediately.
For illnesses where your child has been vomiting or has had diarrhoea they must be kept at home for 48 hours after their last period of illness.
If your child has developed chicken pox or impetigo they must stay off school until the last of all the spots have crusted over. This is usually about 5 days after the spots first appeared. Speak to your GP about any concerning spots or lesions on your child's skin as these often need an antibiotic treatment before they will go away.
When children develop a fever through the cold flu, ear infections etc. they must stay at home until the fever passes. If your child develops scarlet fever they will need an antibiotic from the GP otherwise they will be contagious for 2 to 3 weeks.
When reading through the NHS guidelines please remember these are more suitable for older children who can follow common hygiene rules. At nursery, while staff do their best to take care of the children, there are runny noses all year long, hands go unwashed, toys go in mouths etc… While the NHS may suggest your child is well enough for school, please be considerate of staff and other pupils – many conditions (listed below) are highly contagious and we would ask that pupils are therefore kept at home until the condition passes.
• chicken pox • conjunctivitis • hand foot and mouth • head lice and nits • impetigo • scarlet fever • slap cheek