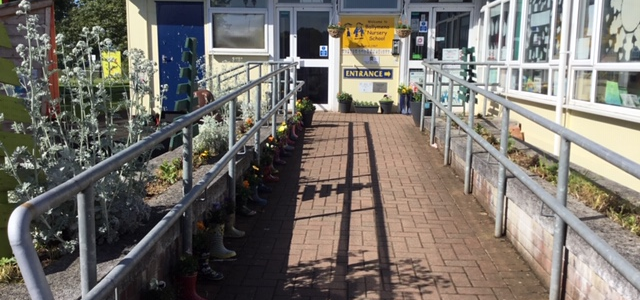 Outdoor play
Although the weather in Northern Ireland does not always support outdoor play, we do our best at Ballymena Nursery to get outside as often as possible!
We are very lucky to have a well established, well resourced outdoor area and are keen for the children to have daily access to this learning space. This year we will take turns to go outside so our class groups do not exceed social distancing standards, and our class bubbles do not mix, but please remember if the class are outside, your child is outside. If your child is not well enough to go outside, they are not well enough to be at nursery.
Why is outdoor play important?
• It allows and encourages children to relive their experiences through their most natural channel – movement.
• It provides access to space to nurture mind- body growth.
Physical development is the pre-requisite for the children's growth.
It:
– enhances the development of motor skills (gross and fine);
– develops co-ordination, balance and body awareness;
– keeps the body, heart and other organs healthy; and
– develops a life-long good habit of daily exercise.
Please make sure your children have all got a pair of wellies to be kept in the nursery shed and a labelled change of clothes in their nursery bags to be kept on their pegs. It is also advisable to send your child to nursery with a weather appropriate coat, either a light coat to shield from the wind, or a warm coat with a hood for cold, wet days. They can also bring a woolly hat for the winter or a sun cap for the summer but please remember, they cannot play outside in scarves or open toe sandals due to health and safety concerns.