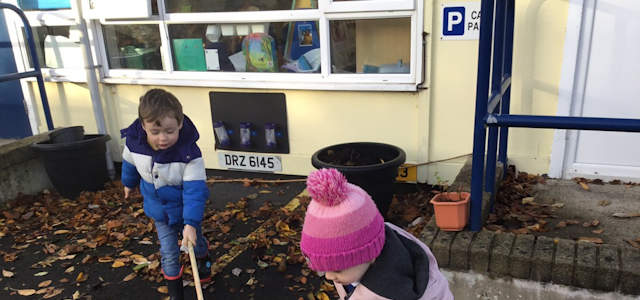 Our ECO School
To celebrate the world around us, the first country that we learn about is here, home, Northern Ireland. At Ballymena Nursery we begin the new year with a renewed emphasis on our Eco School status, with the hope that our nursery parents and extended community jump on board.
"ECO – school"                  
"Sustainability"                  
"Zero Waste"
"3, 4, 5, 6 R's…? Refuse, reduce, reuse, repurpose, recycle, rot!"
Thank you to the staff, pupils and parent helpers who have helped to make our environment better for everyone at nursery in the first term. Please extend your good work to some eco work at home.Use the correct bins provided by your local council and encourage your children to do so too - remember there are food waste bins, recycling for paper, card, plastic, glass and tin, and general waste. Lots of unwanted materials can also be used for junk art in so many different ways.
Our Eco School also includes all of the work our children do for charities and the donations you kindly make on our non-uniform days. If you would like to find out more about what the charities do and how they spend the money we make, please click the links below. www.kickscount.org.uk/ www.facebook.com/groups/CTKrecyclingMidUlster www.womens-aid.org.uk/ www.dogstrust.org.uk/ www.cats.org.uk/ www.rspb.org.uk