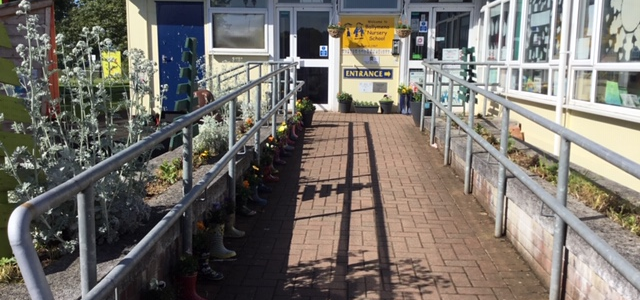 Helping parents help their children
Unprecedented" "Unusual" "Unfamiliar" The words that keep getting used in the news at the minute are not very helpful. While it is apparent, that no one has ever had to deal with a situation like this before, the best way forward is to encourage one another and help each other to help the children.
We want to thank all of our families for taking terrific effort to find alternative childcare arrangements rather than send the children to Nursery. Thank you all for your willingness to follow the governments advice which will have helped to keep all of the children and our staff safe. If you would like to find out more about the government advice for schools you can click here however, please bear in mind there is lots of conflicting information based on this and that it is constantly changing. Bear with us as we try to stay on top of it.
To help your children settle at home, please revisit old Tapestry posts to see how we approach different rules and routines in Nursery. You can also look at observations to see who has visited Nursery to talk to the children about their jobs in health care, which is now very relevant to our everyday lives – Hannah and Ruth told us about their work as play therapists in the hospital, Sarah and Emily showed us a special tool which found germs on dirty hands and taught us how to keep them clean. You can also talk to the children about keeping a good routine at home, just like at Nursery, especially a good hand washing routine when playing outside and before we eat. You can also download our hand-washing handouts from our resources area.
Use the Rufus resources available online and remind them about these pictures which are in the classroom at Nursery or "worksheets" which we have at the arts and crafts area. Hand-washing with Rufus – www.safefood.eu/Food-Safety/Handwashing-tools-for-parents.aspx While the children may not fully understand what is going on in the world around us at this time (who does!) it is advisable to answer their questions in child friendly terms. CBeebies star, Dr Ranj, was on This Morning earlier this week and approached it really well. His interview can be found here if you would like to watch it; Doctor Ranj – Advice for parents, from This Morning www.youtube.com/watch?v=TBcVitYKeO8 Some children will find the disruption to their happy lives and simple routines very difficult. They may act out until they get used to the new normal or become quiet and reserved as they watch what is unfolding. Older siblings may be able to voice their thoughts and feelings but whatever your household is dealing with please remember you are not alone. Unicef has provided advice on how to help your children deal with the many emotions they may be experiencing  – www.unicef.org/coronavirus/6-ways-parents-can-support-their-kids-through-coronavirus-covid-19
Remember other help is available Parentline – www.ci-ni.org.uk/parentline-ni Parenting NI – www.parentingni.org Family Support NI – www.familysupportni.gov.uk Stay safe