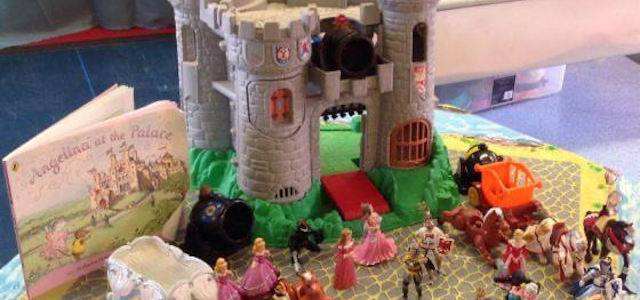 Getting Ready to Party
With the anniversary of our Nursery creeping closer the excitement is building. A huge thanks to Mid and East Antrim Borough Council for funding towards our "Artist in the community programme" with Trevor Woods www.mountidapottery.co.uk.
This enabled our Nursery children to work with pupils from Camphill, St. Colmcille's and Castle Tower schools to create a unique ceramic wall mural depicting the former Ballymena Castle and the seven towers. The Mayor of Ballymena will officially unveil our 3-panelled, wall mounted, ceramic mural on the 12th of May, so we're afraid the completed work will have to remain hidden until then.
As well as our displays in our Nursery that the children are working very hard on, The Braid Museum are also developing their own display as they develop their theme of "child friendly museums". Please visit the museum to view our 50th Anniversary display, access is free and the display will remain until the 20th May.
Related Posts