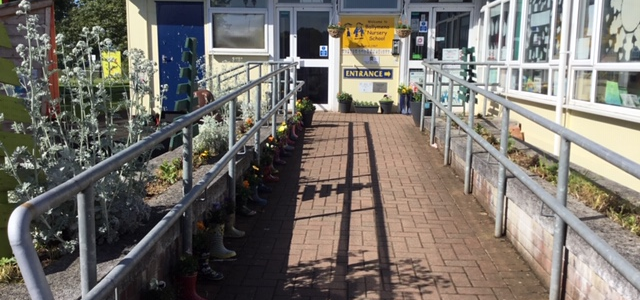 Getting Ready for Nursery
We are busy in nursery getting our classrooms ready to welcome all our new boys and girls, and of course our returners. We hope you are getting ready for nursery as well. If you have not bought your school jumper already, jumpers are available for purchase throughout the school year, all other items for their uniform are available in local supermarkets. A yellow or white polo shirt, jogging bottoms (not tied) and velcro trainers make the best uniform to go along with their lovely new jumpers – which won't stay clean for very long lol!
Please check the latest government information regarding uniforms - it is our understanding that at this time, it is more important for your child to attend nursery in clean clothes every day rather than in matching uniforms. It is important that your child is comfortable and they can dress and undress, go to the toilet etc. by themselves, therefore we strongly advise against skirts and dresses with tights, jogging bottoms which are tied at the waist, jeans with buttons or belts. Please dress your child according to their own capability.
When we do go outside the children will also need a warm zip-up coat, a sun cap or woolly hat depending on the weather, and welly boots to be kept in nursery. All items of clothing or personal belongings brought into nursery should be clearly labelled with their name.
Please check your welcome booklet for your child's settling in times so they can enjoy a seamless settling in period.
Looking forward to seeing you soon!
Related Posts