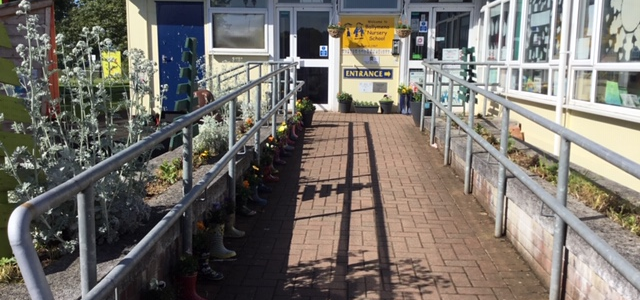 Communicating With Our Children
At this time it is very important to have discussions with your children about starting nursery. Explain to them as best you can, what will happen on a typical nursery day and reassure them that they will be safe and happy and well looked after. If you can communicate a positive feeling towards nursery this will help your children settle much more quickly.
For those children who do not have English as their first language, please know that while we cannot speak to them in their own language, our staff at Ballymena Nursery have a lot of experience communicating with children in other ways and will do our very best for each and every child during their time with us at school.
The Education Authority has provided schools throughout Northern Ireland, some advice for Newcomer families who will learn English while at school, so that all family members including the children can use English with ease in everyday life. So what can parents do to help –
Speak your home language
Why? It is part of your child's culture and identity. If your child has good language skills in your home language, this helps him / her to learn English. How? Speak in your home language with your child. Read and write in your home language with your child. Watch some programmes in your home language with your child.
Speak English
Why? When your child returns to school, he / she can talk with friends and understand in class.
How? Listen to the radio and watch TV in English with your child. Use the websites and apps listed below. www.storylineonline.net – You can listen to an actor telling a story with pictures. It is very easy to use. You can listen to the stories using YouTube, if you like. www.globalstorybooks.net/ – This website has stories from different countries. You can read and listen in different languages. www.learnenglishkids.britishcouncil.org/ – This website has lots of activities to learn English. You can: Listen and watch a story; Practise reading and writing; Practise speaking; Practise grammar and vocabulary; Play a game
BookTrust is also available to families of all cultures to engage with books. They aim to ensure that every child has access to books and the opportunity to enjoy reading. They offer dual-language (DL) books and guidance to families that have English as an additional language (EAL). Your local library will be able to advise you who to contact to access these resources. If you require more information, please email bookstart@booktrust.org.uk. The children always make great progress in their English language skills during their year at nursery and we hope your children will too.
Related Posts