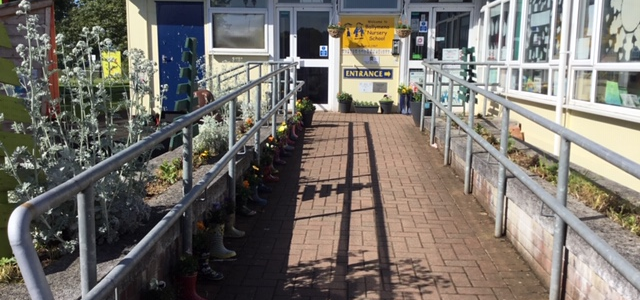 A safe place
The Principal of Ballymena Nursery School has successfully been trained in providing a Safe Place in nursery. The training, knowledge and professional development, good guidelines and practise has been shared with all staff to endeavour to provide "A Safe Place" for everyone within our nursery community.
We have been awarded A Safe Place charter which is proudly displayed on our door at the entrance our nursery, demonstrating our commitment to the safeguarding and protection of the whole nursery community. We are currently working towards our "Bronze Chartered Award for A Whole Safe School Community".
This month the children will be working on their confidence and social skills using books and story sack resources. We are helping them know how to deal with their internal emotions and external problems, and how to get help when necessary. These are important skills to develop at any age and are invaluable for life long experiences.
If you need help or advice please speak in confidence to your class teacher or to the principal, where support and advice will be readily available.
You can also use the contact details below.
Freephone Domestic and Sexual Violence Helpline 0808 802 1414
PSNI 101 (In an emergency, always ring 999)
The Rowan Centre 0800 389 4424
Childline 0800 11 11